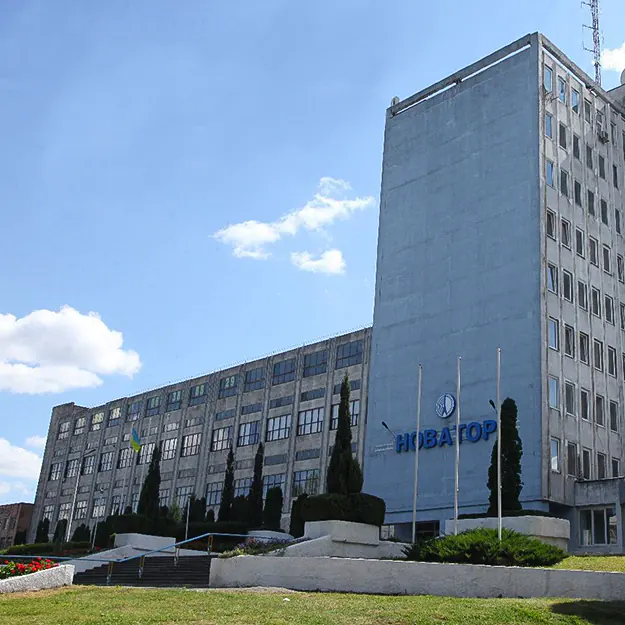 Ternopil st., 17/1, Khmelnytskyi
Mon-Fri: 09:00 - 18:00 |
Sat-Sun: Weekend
Dear colleagues and partners!
VSP SE "Novator" – TSC "Novator" is a separate structural unit of the enterprise (Branch), the main purpose of its activity is to perform functions and represent the interests of the enterprise. We offer you cooperation and choose SE "Novator" as the main technical partner of the business.
State enterprise "Novator" is a manufacturer of equipment for special equipment, and also manufactures products such as: medical equipment, water, gas, electricity meters, etc.
The enterprise has separate design departments that develop, implement, service and support projects.
Tool and mechanical assembly shops are equipped with modern multifunctional CNC lathes and milling machines, presses, coordinate, electroerosion and optical machines, polishing and grinding equipment. Materials are machined here and molds, stamps, complex and simple parts are made, metals are bent and welded.
The workshop for processing metals, plastics and rubber is equipped with foundry machines for casting non-ferrous metals under pressure, modern thermoplastic machines, rubber pressing equipment. The workshop produces parts from ferrous and non-ferrous metals, parts and products from all types of plastic, industrial and food rubber.
Hardening, tempering, annealing, cementing, nitriding of metals and alloys, as well as TVF heat treatment, are carried out at the thermal station.
In the electroplating workshop, parts are coated with zinc, cadmium, chrome, nickel, copper, silver, tin, bismuth, and anodizing and painting are performed.
SE "Novator" is the leader of the Ukrainian market in the production of printed circuit boards.
The production base is equipped with modern equipment for the full production cycle. This allows the enterprise to successfully work on any projects, from the creation of relatively simple prototypes to the implementation of complex devices and equipment, which begins with scientific research work and ends with the release of industrial samples and finished products.
The enterprise operates a metrology service and certified testing laboratories, ISO 9001 has been implemented; ISO 14001; ISO 13485.
We believe that the establishment of system work and cooperation will be useful and will contribute to the development of our partnership relations.
We can offer you the following types of work and services
Turning, milling, drilling
Metal, plastic, rubber, etc. parts
Heat treatment
Stamping, bending, welding, laser
Electroplating, painting
Printed boards, electronics
Engineering and design
Tests, measurements
Repair, restoration